Harnessing Universities for innovation
Are you keen to capitalise on the new ideas, technology and talent coming out of universities? But do you find academics difficult to engage with? How do you reconcile the university's public interest mandate with your company's commercial needs? And how can you formalise your relationship in a contract that works for both parties?
This workshop focuses on the core skill of achieving effective transfer of knowledge and expertise between people operating in contrasting organisational cultures and formulating ways of doing it. It also examines the processes and management issues encountered in working with universities with the aim of enabling strong and lasting partnerships that allow innovation to flourish.
The workshop will provide an opportunity to reflect on the role of universities and what it takes to establish mutually beneficial sustainable relationships. We will look at the process of transferring knowledge from research to innovation both from the perspective of working relationships and formalised contracts. The topic of how best to work in multi-stakeholder consortia and how to win funding will also be covered.
Target group:
Those working in companies involved in setting up and managing contracts with universities
Katharina Elsner
,
Monica Schofield
Virtual, In-house, Tutech Innovation GmbH
Registration and morning coffee
Introduction to workshop and tour de table
• Tapping the potential of universities
• Forms of partnership
• Formalising relationship
• Joining forces to win funding
• Finding the expert you can work with • Upskill and motivate your staff • Concluding discussion
Timings are indicative only
Information
Contact and information
Dr Margarete Remmert-Rieper
Tel: +49 40 76629 6353
Fax: +49 40 76629 6359
Email: academy@tutech.de
Number of participants
Number of participants is limited to 16.
Workshop language
English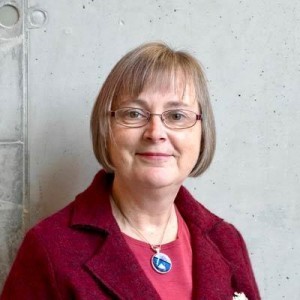 Monica Schofield, CEng FIET
Monica Schofield has over 30 years' experience of innovation management in industry large and small in Sweden, the UK and Germany. In addition to an industrial career in robotics and automation, she is the co-founder of a robotic sensing company and founding editor of the International Journal of Medical Robotics and Computer Assisted Surgery. Since 1993 she has been an expert advisor in various capacities to the European Commission on matters relating to research and innovation policy. Since 1995 she has been an active consultant on research and innovation management throughout Europe, during which time she has delivered numerous workshops on the topic. Monica has a degree in engineering science from the University of Durham, is a Chartered Engineer and Fellow of the Institution of Engineering and Technology.
Monica joined Tutech Innovation GmbH in 1999 and is Director International Cooperation. She currently heads the business area Consultancy and Competence Development. Her team provides services for researchers at Hamburg University of Technology and external clients to help them make optimal use of the opportunities provided by European funding programmes for research, innovation and regional development. This includes advising small and medium-sized enterprises on innovation as well as young entrepreneurs who want to exploit their research results. Monica is a member of the Programme Planning Committee of
the European Industrial Research Management Association EIRMA (eirma.org) for which she also
leads a task force on responsible innovation.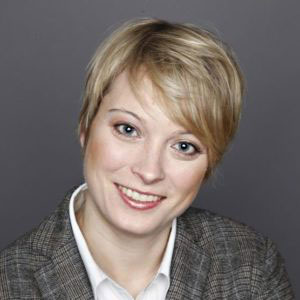 Katharina is the General Counsel of Tutech. She is responsible for all legal issues for the company and is the legal officer responsible for contracts negotiated by Tutech on behalf of TUHH for industry-university collaboration, services for industry and transfer of intellectual property. Katharina joined Tutech in 2016 after working as legal counsel in the healthcare sector at a university hospital.
In-house workshops for companies and institutes
If you are interested in hosting one of our seminars please ask for a detailed offer. We are also happy to provide tailor-made workshops subject to time available.
Contact & further information
Dr Margarete Remmert-Rieper
Tel: +49 40 76629 6353
Fax: +49 40 76629 6359
Email: academy@tutech.de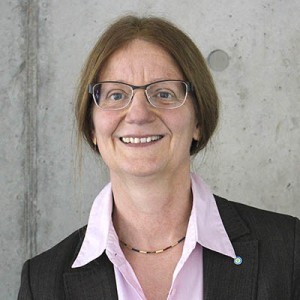 Dr Margarete Remmert-Rieper
Workshops offered by TUTECH ACADEMY: