Monica Schofield
Monica Schofield has over thirty years' experience of innovation management in industry large and small in Sweden, the UK and Germany. Aside from her industrial career in robotics, she is the co-founder of a robotic sensing company, founding editor of the International Journal of Medical Robotics and Computer Assisted Surgery, and has been a board member representing a major investor in an advanced software company. Since 1993 she has been an expert advisor in various capacities to the European Commission on matters relating to research and innovation policy. She has been delivering workshops and acting as a consultant on research and innovation management across Europe since 1995. Monica has a degree in engineering science from the University of Durham, is a Chartered Engineer and Fellow of the Institution of Engineering and Technology.

Monica joined Tutech Innovation GmbH in 1999. She currently heads the business area Consultancy and Competence Development and is Director International Cooperation. She is responsible for leading a team providing services for researchers at Hamburg University of Technology and external clients to help them make optimal use of the opportunities provided by European funding programmes for research, innovation and regional development. This includes advising small and medium-sized enterprises on matters relating to innovation and young entrepreneurs wishing to commercialise research results. Monica is a member of the Programme Planning Committee of the European Industrial Research Management Association EIRMA (www.eirma.org) for which she also leads a task force on responsible innovation.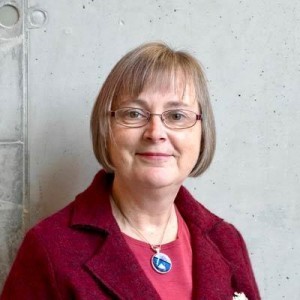 Monica Schofield, CEng FIET
Dr Margarete Remmert-Rieper
Dr Margarete Remmert-Rieper joined Tutech in 2006 as a Senior Consultant for EU-funded projects. She now heads up the business development activities on research and innovation-related training programmes. She has coordinated a number of regionally and EU-funded projects aimed at strengthening SMEs in their innovation management competencies. She has coordinated projects aimed at helping early career researchers gain complementary skills in research management and entrepreneurship, including the Lifelong Learning Erasmus Knowledge Alliance in the area entrepreneurship training (HEKATE). Currently Margarete is a consultant for INNOKAM Services offered through the Enterprise Europe Network aimed at helping SMEs develop a more strategic approach to innovation. Her consultancy assignments include supporting the City Administrations of Hamburg and Copenhagen on Smart City projects relating to sustainable urban solutions.

Margarete has a PhD in chemistry and an additional graduate qualification in economics for scientists. She has lectured in environmental protection and run her own consultancy giving SMEs advice on environmental matters and innovation. She has been an evaluator for the EU Framework Programme. Margarete has over twenty years' experience as a trainer.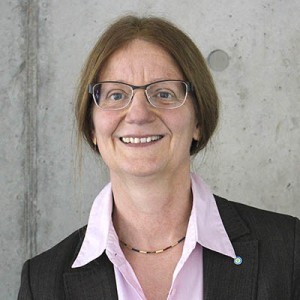 Dr Margarete Remmert-Rieper
Dr Thomas Koch
Dr Thomas Koch holds a doctorate in physical chemistry and has been working independently as a consultant and trainer in research management since 2016.
His work focuses on supporting university strategy processes in research, optimising research-related services and providing training and guidance for early career researchers to realise their research ideas and career objectives.
He brings over 20 years of professional, management and project experience in an international research context, most recently as head of the department for promoting research and early-career researchers at Ludwig Maximilian University of Munich (LMU).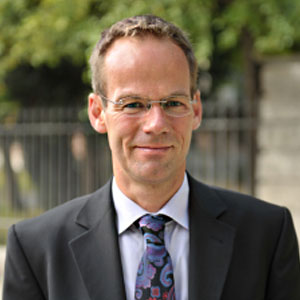 Stuart Bugg
Stuart Bugg, BA, LL.B (Hons), M.Jur (Dist) was born in Kingston-upon-Hull, England. He read politics and law at Victoria University, Wellington and the University of Auckland, New Zealand. In 1982 he became World Universities Champion in 'Public Speaking and Debating' at the University of Toronto, Canada. Since 1983, Stuart has been resident in Germany, having completed his thesis and dissertation on comparative aspects in Anglo-German law. In 1985 he was a tutor in law at the University of Auckland and since that time has also lectured at the University of Erlangen-Nuremberg in Legal English and at the University of Maryland (European Division) in Business Law. Stuart Bugg is a Solicitor (England and Wales) and a Barrister (New Zealand). He now practises law in Nuremberg, Germany with German colleagues and is a member of the Law Society (England & Wales), Deutscher Anwaltverein, New Zealand Law Socety (N.Z.) as well as the Nuremberg Regional Law Society (Rechtsanwaltskammer Nuremberg).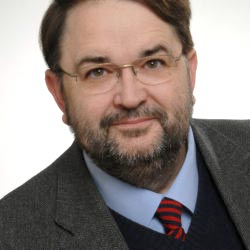 Jo Dawes
Jo Dawes is a British journalist with an honours degree in modern languages and has worked since 2006 as a self-employed writer, editor and translator.
After graduating with a BA (Hons) in German and French from the University of London, she worked for ten years on the editorial teams of a leading London picture agency and specialist publications in the agricultural and countryside sector.
She has lived in northern Germany since 1994 and ran the press and public affairs section of the British Consulate General in Hamburg until its closure in 2006.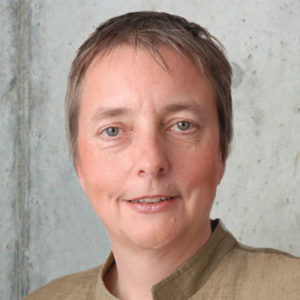 Dr Nina Stedman
Dr Nina Stedman has many years of experience teaching English for Academic Purposes at the Institute of English and American Studies (IAA) at Hamburg University. Before taking up her current position in 2003, she was the director of the theatre workshop at the Institute. She now focuses on British and American politics, media and history and specialises in module and syllabus design, as well as serving on the departmental quality assurance committee and the interdepartmental 'Ausschuß für Lehre und Studium'. Nina Stedman, who is British by birth and bilingual by upbringing, holds an M.A. in English and modern languages (German and French), and a Ph.D. in English Literature. Beyond her university teaching, her passion for scientific discourse has led her to develop and teach many workshops on a variety of academic language skills, among others at Tutech, DESY, Landesinstitut für Lehrerbildung, Medizinische Hochschule Hannover, Jahrestagung der Deutschen Shakespeare Gesellschaft, and at the joint British Council/DAAD lecturers' seminar.