"Trees for Future – City trees in an age of climate change"
An education event, offered free of charge by HARBURG21 together with TUTECH and the tree nursery Lorenz von Ehren (LvE) and other experts. Hamburg schools can book two project days for the autumn.
Stress and climate change, two everyday expressions, but what do they have to do with trees? Over two days, the programme for Hamburg middle school students (years 5 to 10) gets to grips with various questions about trees in the city in a playful, practical and activity-oriented way: for example, the basic question of what consequences climate change has for trees in the city and what different kinds of tree can do for the city as a "climate tree".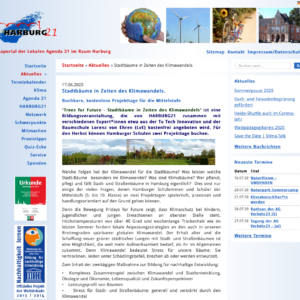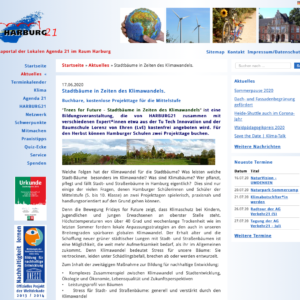 "Trees for Future – Stadtbäume in Zeiten des Klimawandels" is supported from the #moinzukunft climate fund set up by the Ministry for the Environment and Development (BUE).