How to get topics into the work programme
LOBBYING IN NATIONAL AND INTERNATIONAL
RESEARCH
Ob für ein Forschungsthema Geld zur Verfügung steht oder nicht ist sehr stark davon abhängig, ob es denjenigen bekannt ist, die über die Forschungsbudgets entscheiden sollen. Dieser
Vortrag bietet Forschern die Gelegenheit, über die Art und Weise zu reflektieren
wie Forschungsprogramme gestaltet werden, insbesondere auf europäischen Ebene und zeigt auf, wie man auf den Inhalt
 von Programmen und Aufrufen Einfluss nehmen kann. Dieser Vortag legt  einen besonderen Schwerpunkt auf das Rahmenprogramm – sowohl bestehende als auch bevorstehende.
Zur Zeit kein neuer Termin.
Virtuell, Inhouse, Tutech Innovation GmbH
Registration and morning coffee
Introduction to workshop and tour de table
• Strategic Aspects
• The Process
• Interpreting the Work Programme
• Structuring the proposal
• Preparing the proposal
• Success factors
Die Zeitangaben sind nur Richtwerte
Informationen
Kontakt und Auskunft
Dr. Margarete Remmert-Rieper
Tel.: +49 40 76629 6353
Fax: +49 40 76629 6359
E-Mail: academy@tutech.de
Teilnehmerzahl
Die Teilnehmerzahl ist auf maximal 16 begrenzt.
Seminarsprache
Englisch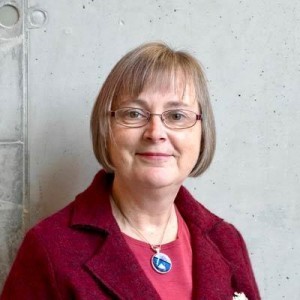 Monica Schofield, CEng FIET
Monica Schofield verfügt über mehr als 30 Jahre Erfahrung im Innovationsmanagement bei großen und kleinen Industrieunternehmen in Schweden, dem Vereinigten Königreich und Deutschland. Neben einer Industriekarriere in der Robotertechnik wurde sie Mitgründerin eines Unternehmens für Roboter-Sensortechnik und Gründungschefredakteurin der Zeitschrift "International Journal of Medical Robotics and Computer Assisted Surgery". Seit 1993 ist sie in verschiedenen Funktionen als Fachberaterin für Forschungs- und Innovationspolitik für die Europäische Kommission tätig. Seit 1995 ist sie in ganz Europa als Beraterin für Forschungs- und Innovationsmanagement aktiv, wobei sie zahlreiche Workshops zum Thema durchgeführt hat. Monica Schofield hat Ingenieurwissenschaften an der Universität Durham studiert. Sie ist Ingenieurin (Chartered Engineer) und Mitglied der Institution of Engineering and Technology.
Monica Schofield arbeitet seit 1999 für Tutech Innovation GmbH wo sie Director International Cooperation ist. Derzeit leitet sie den Geschäftsbereich Kompetenzentwicklung und Beratung. Ihr Team unterstützt Wissenschaftler der TUHH sowie externer Kunden bei der Ausschöpfung der Möglichkeiten der europäischen Förderprogramme in den Bereichen Forschung, Innovation und regionale Entwicklung. Dazu gehört die Beratung sowohl kleiner und mittlerer Unternehmen zu Innovationsthemen als auch junger Unternehmer, die ihre Forschungsergebnisse verwerten möchten. Monica Schofield ist Mitglied des Programmplanungsauschusses der European Industrial Research Management Association EIRMA (www.eirma.org), für die sie ebenfalls eine Arbeitsgruppe zur verantwortungsvollen Innovation leitet.
Inhouse-Workshops für Unternehmen und Institutionen
Die TUTECH ACADEMY kommt auch zu Ihnen. Sie können unseren Workshop in Ihren Räumlichkeiten stattfinden lassen. Wir freuen uns auch über Anfragen nach individuell angepassten Workshops. Bitte nehmen Sie Kontakt auf.
Kontakt und Auskunft
Dr. Margarete Remmert-Rieper
Tel.: +49 40 76629 6353
Fax: +49 40 76629 6359
E-Mail: academy@tutech.de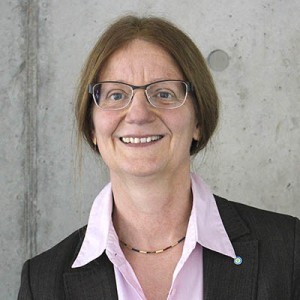 Dr. Margarete Remmert-Rieper
Angebote der TUTECH ACADEMY: