Freightwise – Management Framework for Intelligent Intermodal Transport
Project funded by the European Commission FP6-SUSTDEV – Sustainable Development, Global Change and Ecosystems: thematic priority 6 under the Focusing and Integrating Community Research programme 2002–2006. Project duration: October 2006–April 2010.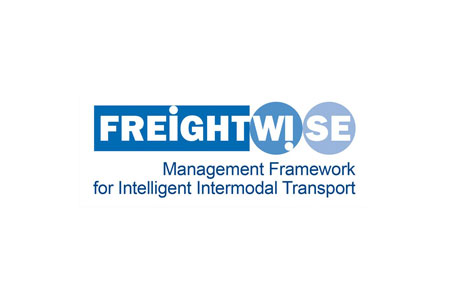 FREIGHTWISE's overall objective was to support the modal shift of cargo flows from road towards intermodal transport using short sea shipping, inland waterways and rail, facilitated by improved management and exchange of information between large and small stakeholders across all business sectors, transport modes and administrations. The project aimed to show that, using the project results and concepts (based on the use of open, interoperable systems), competitive intermodal transport operations might effectively be implemented and operated. In addition, the results of the project were intended to support the European Commission in the development of policies and strategies to improve the interconnection of the individual links in the transport chain.
Tutech coordinated all activities relating to exploitation and dissemination, acted as a mediator for exploitation interests, organised symposia and other knowledge transfer events, and developed and maintained the project website.
"We can now be very proud that the FREIGHTWISE FRAMEWORK (FWF) provides a basis for standardization, which is a major step towards deployment. We are also pleased to have contributed to the coining of 'efreight' and that the results in FREIGHTWISE provide a common basis for development in a number of other Framework-sponsored projects. We may also hope that the FWF will be a major component in the Commission's effort to promote ITS and the establishment of a European soft infrastructure."
Lars Källström, BMT Transport Solutions, GmbH
Are you looking for opportunities and partners to strengthen your ability to innovate?
We can support you in finding research and innovation grants. We are experts in initiating and managing multi-partner projects especially relating to science and technology. We tailor our work to suit your needs – anything from providing feedback on proposals to longer-term support for organisations wishing to change the way they manage research and innovation.
Please get in touch with us.
Contact
Monica Schofield
Tel: +49 40 76629 6353
Fax: +49 40 76629 6359