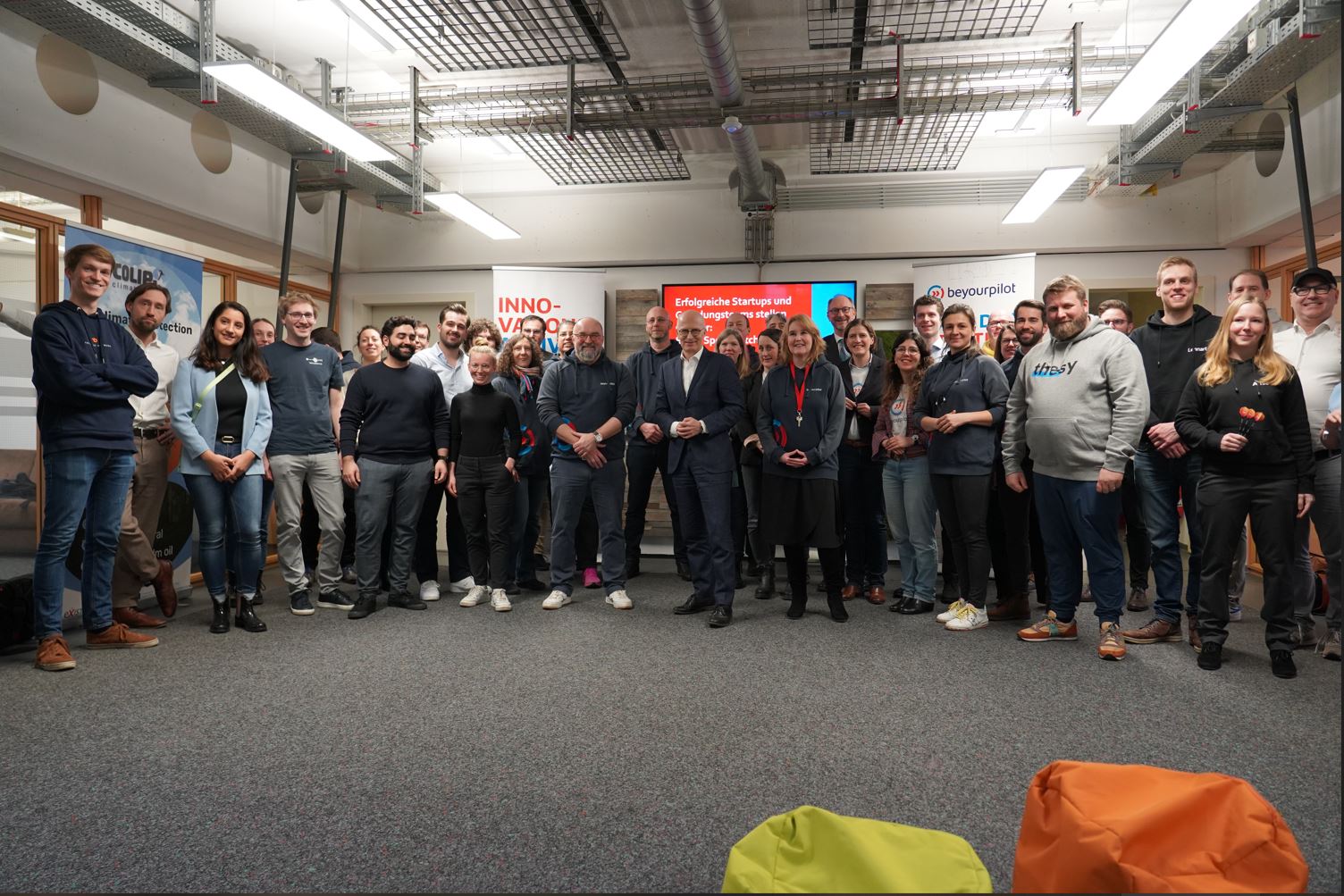 The Mayor visits beyourpilot
On 30 January 2023, the Mayor of Hamburg, Dr Peter Tschentscher, visited project staff and a selection of start-ups at Harburger Schloßstraße (Startup Port).
Dr Tschentscher visited the  beyourpilot team and the supported start-ups on site to get his own impressions of the extraordinary success of the cooperative venture. He was welcomed by Martin Mahn, CEO of the beyourpilot operator, Hamburg Innovation GmbH, and beyourpilot project manager Tatjana Timoschenko as well as six representatives of the science organisations involved in the project. Developments, challenges and future trends in Hamburg's start-up environment were explored in individual discussions. Six start-ups supported by the programme introduced themselves briefly and had relaxed and informative conversations with the Mayor. They reported on the various challenges they were facing as young companies with the help of beyourpilot.

Contact:
Charles Sinn
beyourpilot, Public Relations
Hamburg Innovation GmbH
Email: sinn@hamburginnovation.de
Tel: +49 (0)40 76629 3144