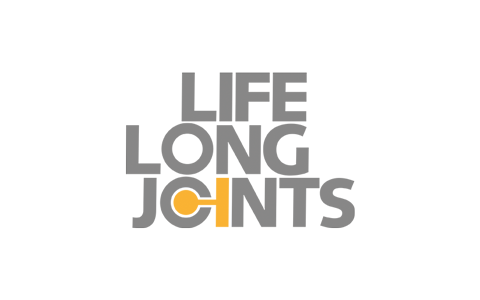 Successfully completed project LifeLongJoints
Silicon Nitride Coatings for Improved Implant Function
Customer: Project funded by the European Commission FP7-NMP –
Specific Programme "Cooperation": Nanosciences, Nanotechnologies, Materials and new Production Technologies
Articulating joint replacements represent a medical market exceeding €14 billion p.a. that is expected to rise as demographics reflect an ageing population. However, faster growth has been seen in the revision market, where prosthetic joints are replaced, than in primary interventions. The major cause of these revisions is that all joint replacements are prone to wear leading to loss of implant function. Further, it has been demonstrated that adverse or extreme loading has a detrimental effect on implant performance. Thus, device failure still occurs too frequently leading to the conclusion that their longevity and reliability must be improved. The premise of this proposal is to realise that wear and corrosion are an inevitable consequence of all implant interfaces within contemporary total joint replacements. To overcome this problem our novel approach is to use silicon nitride coatings in which the combined high wear resistance of this material and solubility of any silicon nitride wear particles released, reduce the overall potential for adverse tissue reactions. In this work a variety of silicon nitride based coatings will be applied to different tribological scenarios related to total hip arthroplasty. The coatings' suitability in each scenario will be assessed against target profiles. In particular, it is important to consider coating performance within each of these applications under adverse conditions as well as those outlined in internationally utilised standards. To accomplish this, cutting-edge adverse simulation techniques, in vitro assays and animal models will be developed together with a suite of computational assessments to significantly enhance device testing in terms of predicting clinical performance. Data will inform new standards development and enhance current testing scenarios.
Tutech was leader of work package 6, coordinated all activities relating to exploitation and dissemination, acted as a mediator for exploitation interests, organised symposia and other knowledge transfer events, and developed and maintains the project website.
"For me the LLJ-project has been a quite extraordinary experience. Besides the interesting scientific aspects from very different subject areas, I learned a lot about the structure of big R&D-projects on a EU-wide scale –how to organise them internally and externally. This knowledge will help a lot in projects to come after 'LifeLongJoints'."
Gerhard Kappelt, Head of Materials and Biomechanical Testing at Peter Brehm
Are you looking for opportunities and partners to strengthen your ability to innovate?
We can support you in finding research and innovation grants. We are experts in initiating and managing multi-partner projects especially relating to science and technology. We tailor our work to suit your needs – anything from providing feedback on proposals to longer-term support for organisations wishing to change the way they manage research and innovation.
Please get in touch with us.