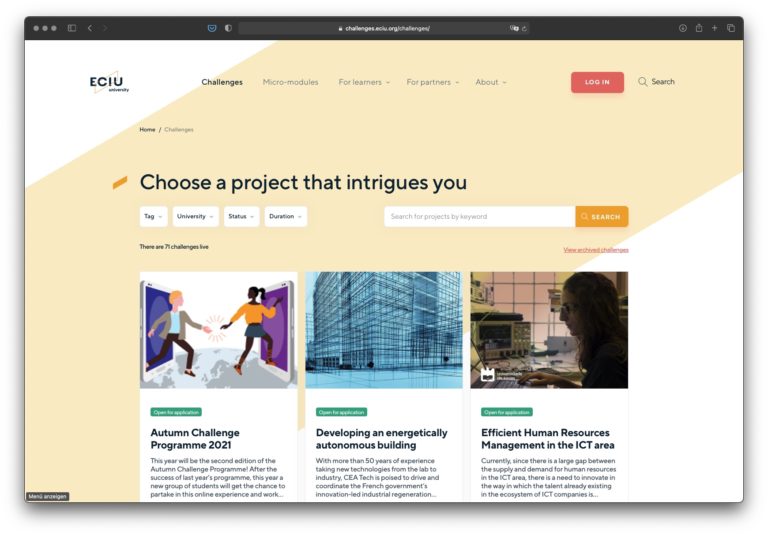 What's behind "Challenge-Based Innovation"?
The ECIU, set up across Europe and with participation by Hamburg University of Technology, aims to make a pool of experts available together with its partner universities and thus enable international cooperation between the regions and all partners there.
The European Consortium of Innovative Universities, ECIU for short, is an international network of universities with a focus on innovation, creativity and social impact. The EU-financed initiative has set out to establish a Europe-wide innovative education framework and currently links 12 universities in 12 different European countries. At the heart of the ECIU University is "Challenge-Based Learning". This draws on real challenges that have been collected by partners from business and society across Europe.
Diverse teams are formed to work on the challenges, so that students, lecturers and researchers can work together with representatives from business and society to develop viable solutions to local, national and global challenges. The results of these learning projects are made available to the public and can thus be used as the basis for innovation.
Tutech's involvement comes in here, where challenges are increasingly being used in continuing academic education. One of the projects three innovation centres is located here, enabling companies to access resources, networks and specialist knowledge from the international partner universities and supporting successful application of innovation.
This article is also available (in German) in the current edition of 'channel news'.