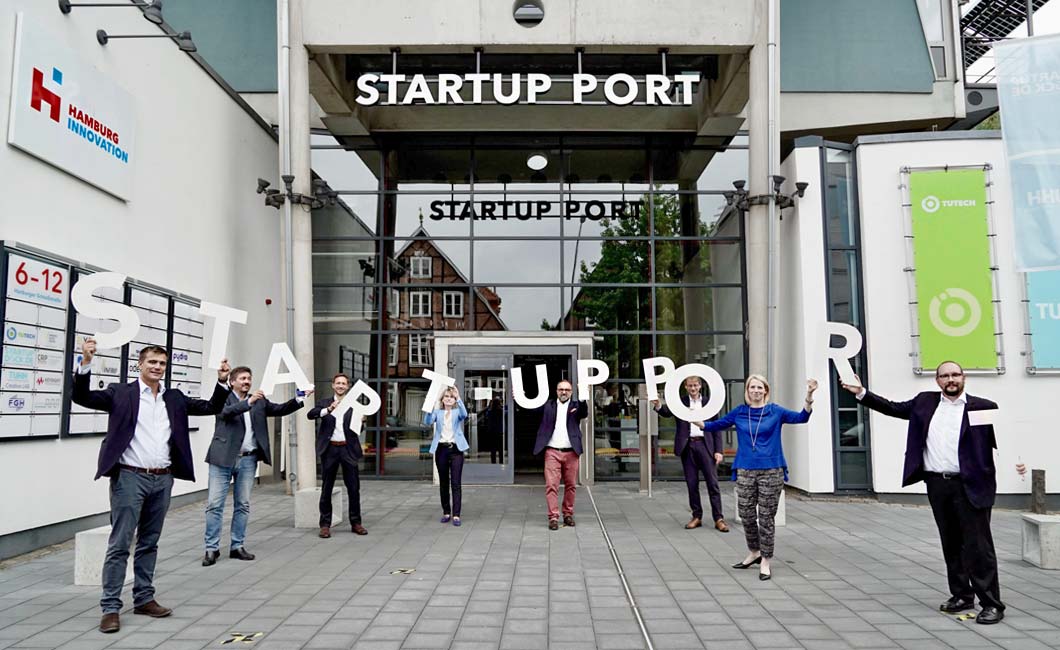 "Startup Port" starts work and reveals a first visible "port" as a contact point in Channel Hamburg
Connecting players, creating synergies, developing cooperative formats – "Startup Port" stands up for entrepreneurship in the Hamburg Metropolitan Region.
The transregional project starts out with the goal of strengthening exchanges and networks between business, research, politics and society. Seven north German educational and research institutes are committed to working within "Startup Port". They are being supported by allied academic institutes and the knowledge and transfer companies Tutech and Hamburg Innovation. Strategic cooperation with business and politics is intended to help make significantly more knowledge-based start-ups possible and to promote the development and growth of newly established companies. The measures to be developed by "Startup Port" will in future complement what is provided by individual universities and institutes. In addition, "Startup Port" will support lively exchanges between stakeholders from academia, business and politics.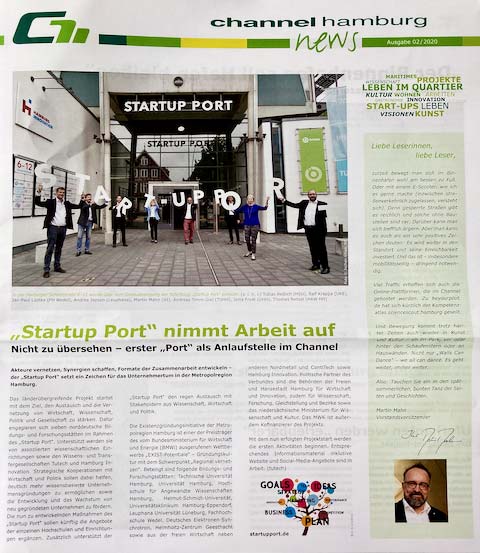 Hamburg Metropolitan Region's business start-up initiative is one of the prizewinners of the "EXIST-Potentiale – Gründungskultur mit dem Schwerpunkt Regional vernetzen" (EXIST-Potentials – start-up culture with a focus on regional networks) organised by the Federal Ministry of Economics and Energy (BMWi). The following educational and research institutes are involved: Hamburg University of Technology, Universität Hamburg, Hamburg University of Applied Sciences (HAW), Helmut-Schmidt-Universität, Medical Center Hamburg-Eppendorf (UKE), Leuphana University Lüneburg, FH Wedel, Deutsches Elektronen-Synchrotron (DESY), Helmholtz-Zentrum Geesthacht as are many free-market players including Nordmetall and ContiTech along with Hamburg Innovation and hit-Technopark. The network's political partners are Hamburg's Ministry of Economic Affairs and Innovation and Ministry for Science, Research, Equal Opportunities and Districts as well as the Lower Saxony Ministry for Science and Culture (MWK). The MWK is also a co-financer of the project.
Following the successful start of the project, the first activities will now begin. Corresponding information material including a website and social media are under development.