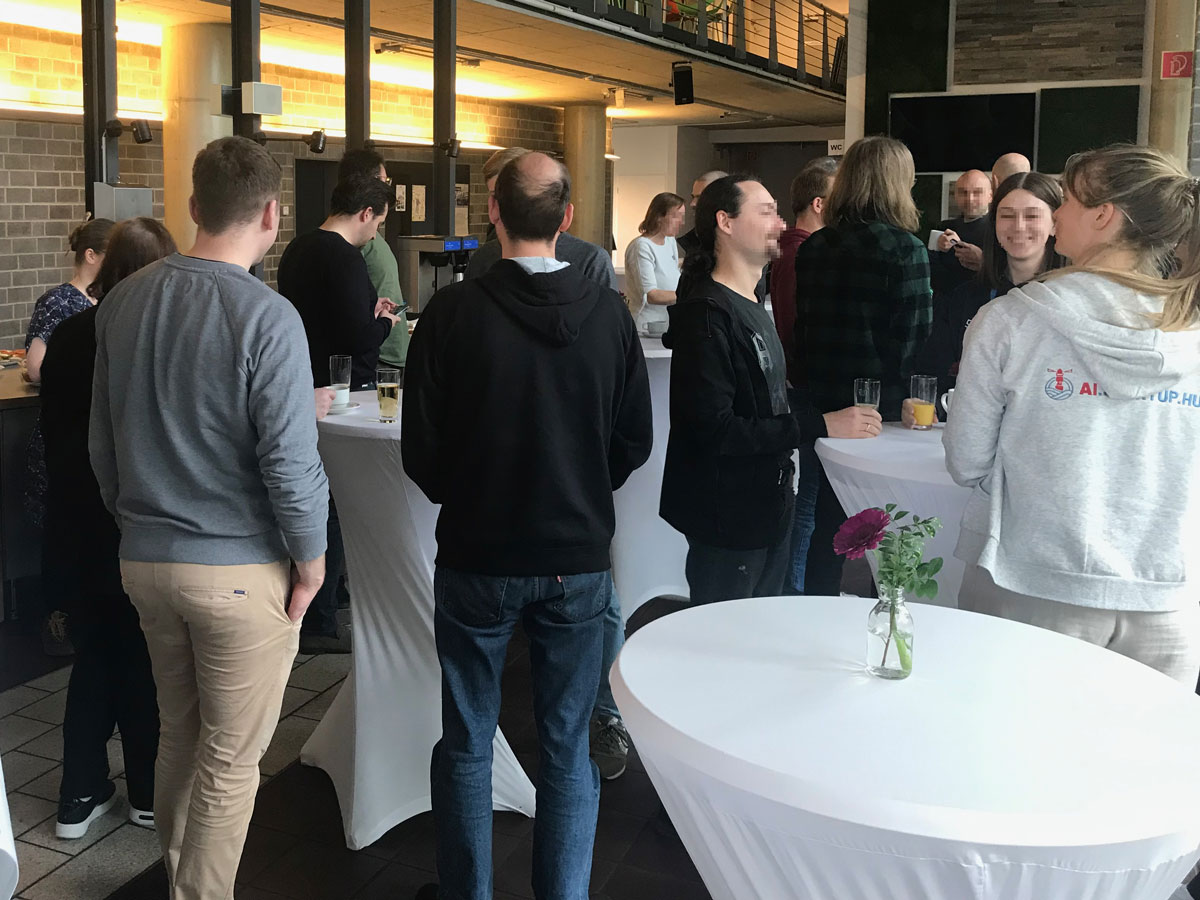 At the Startup Port Gründungszentrum in Harburger Schloßstraße, Tutech rents out office space and work areas to start-ups and also offers the use of individual work desks in the co-working area on a short-term basis. Regular opportunities are offered for exchange and networking. An example of this was the joint breakfast in the foyer.
All tenants, start-ups and EXIST-funded companies were invited to a joint breakfast in the foyer at Harburger Schloßstraße on 3 May.
Over breakfast rolls and coffee, there was an opportunity to get to know the neighbouring start-up or the projects from the neighbouring offices better. Three tenants of Harburger Schloßstraße also introduced themselves and their projects with impressive presentations: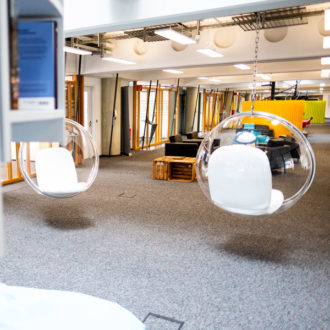 The Startup Port
Startup Campus
Incubator und co-working space
Modern premises in channel hamburg with excellent technical facilities and good transport connections. We can provide space for different-sized teams.
You're welcome to phone or write to us for further information: